Interior design for 
The Swedish Childhood Cancer Foundation (Barncancerfonden). A collaborative project with Marcia Harvey Isaksson/SqCircle. Activity based office with soft and friendly areas for guests. A small shop in the entrance. Flowing aquarelle wallpaper. Softly coloured areas in blues, beiges and greens are combined with stronger hues in different meeting rooms.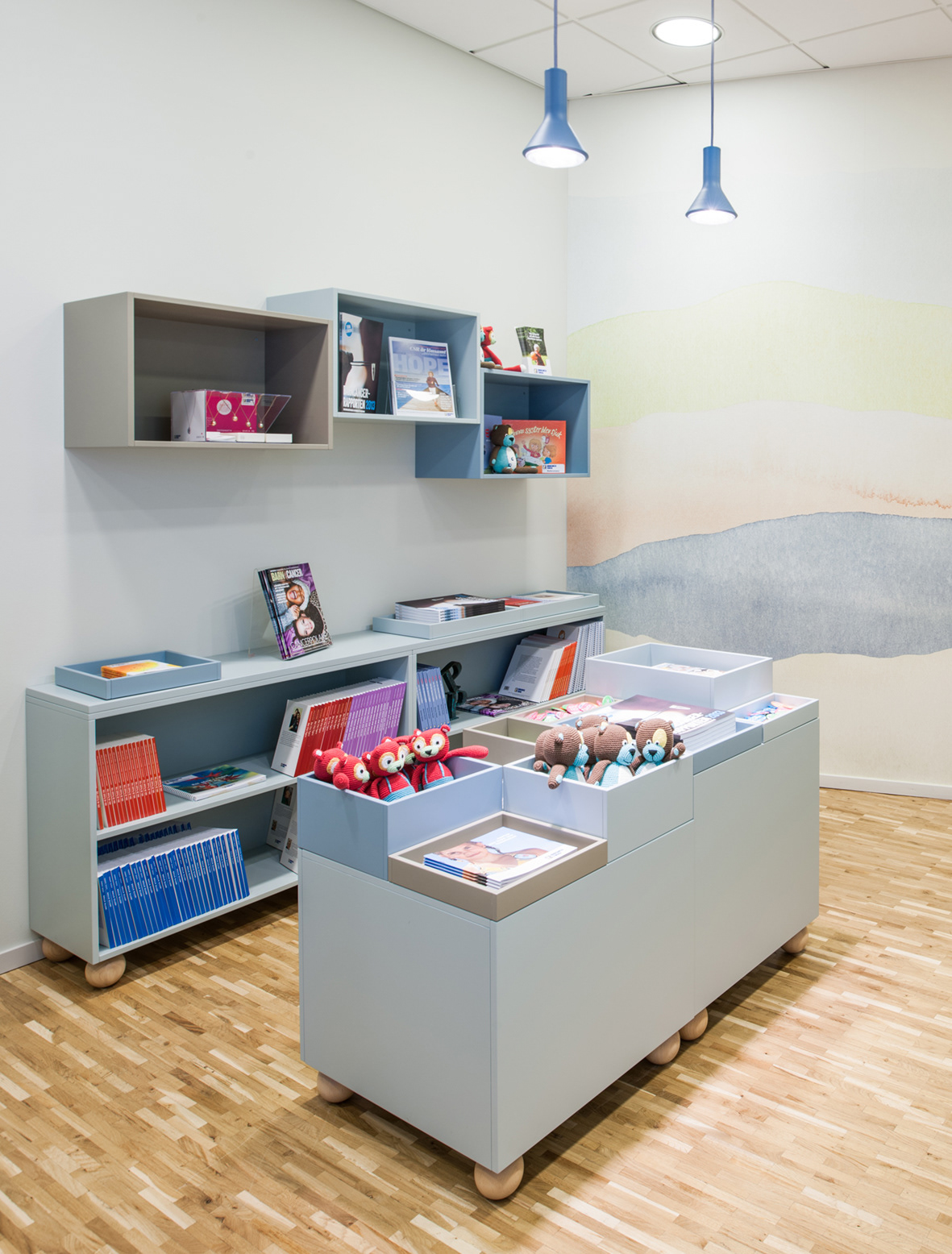 A small shop in the entrance. Boxes and trays in different hues of blues and beiges. 
Aquarelle wallpaper invites the visitor and the staff directly at the entrance.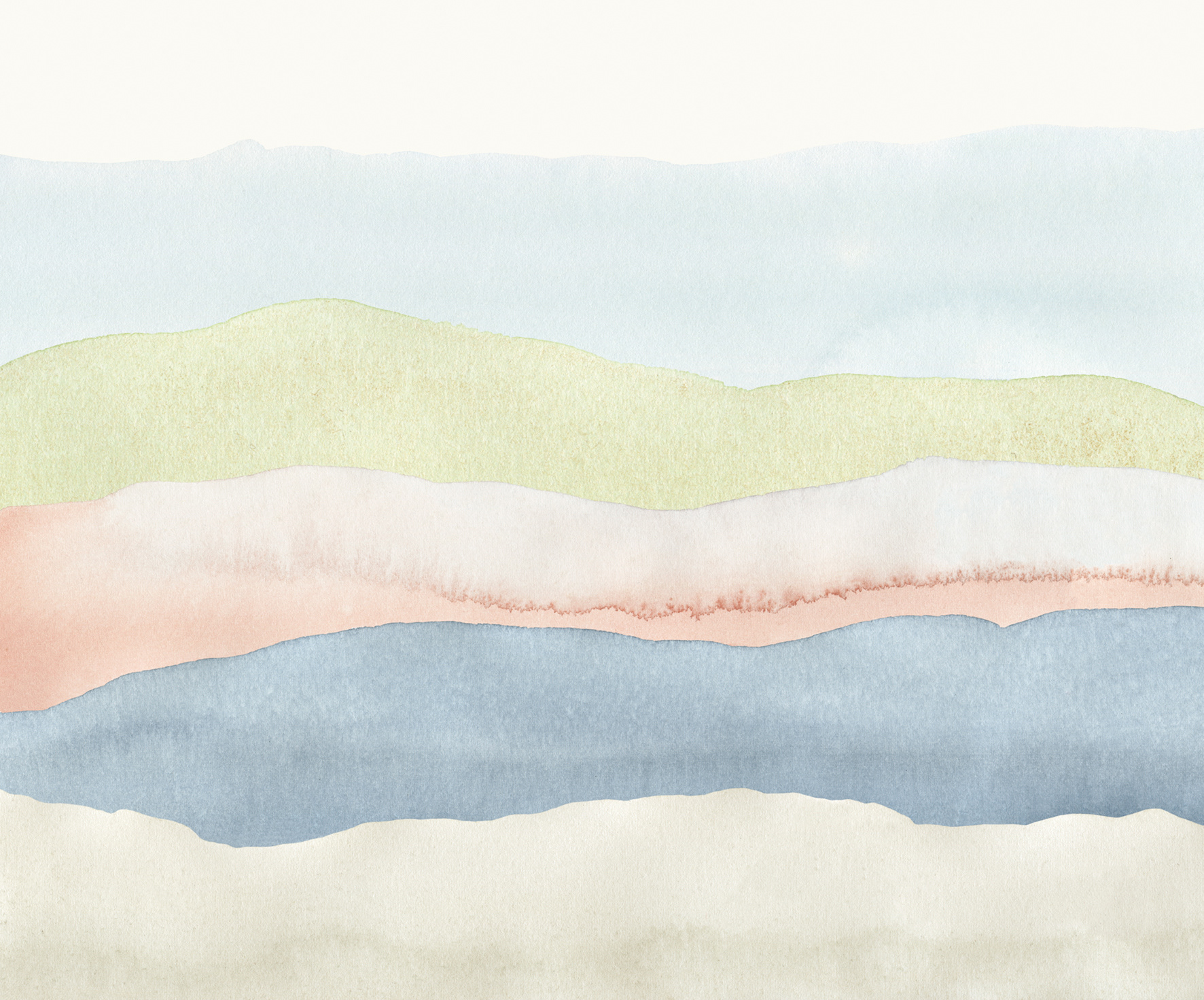 Hallway in a soft beige hue.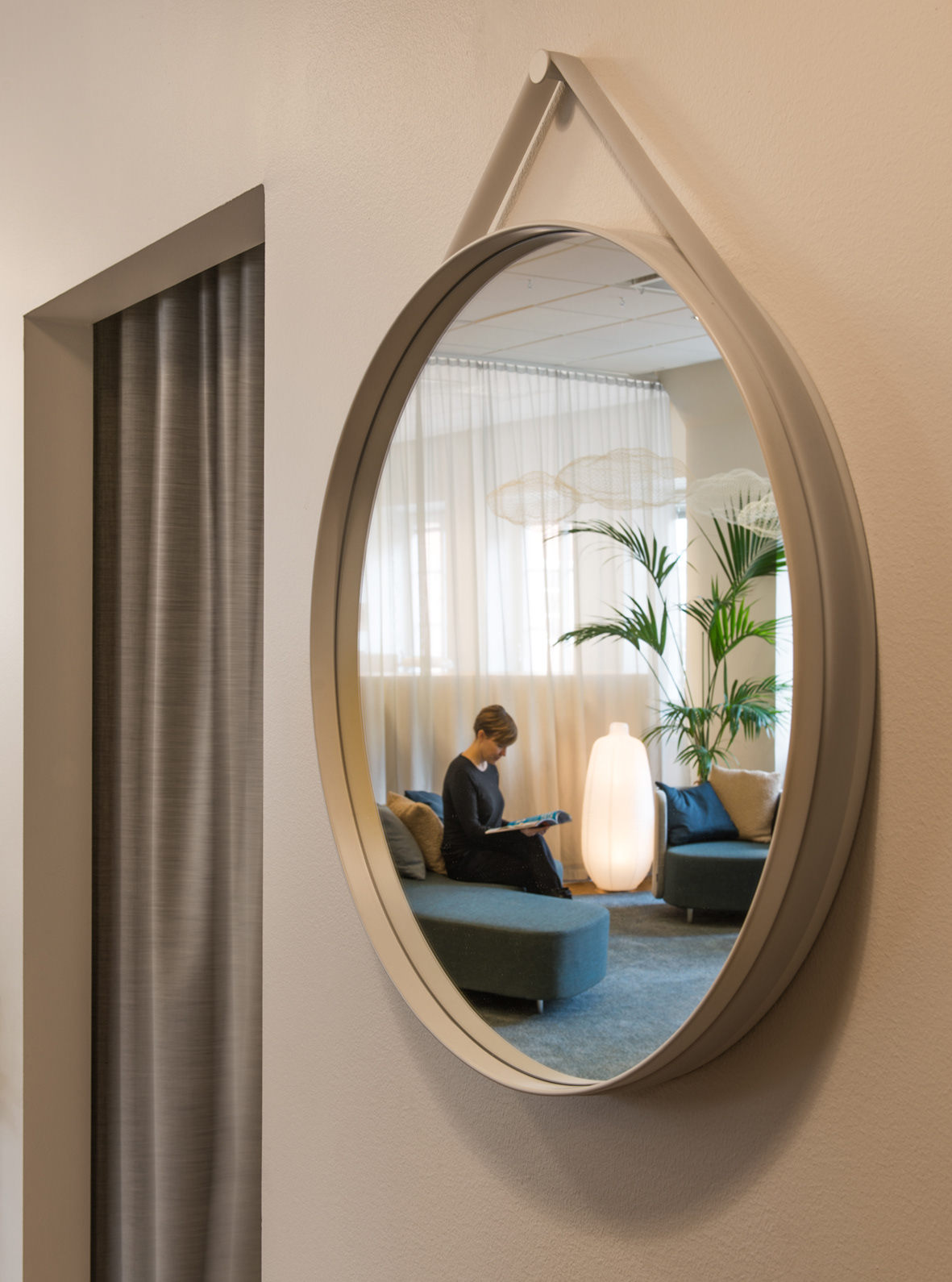 Lounge area with soft and inviting curves in blue and beige hues, custom made rug.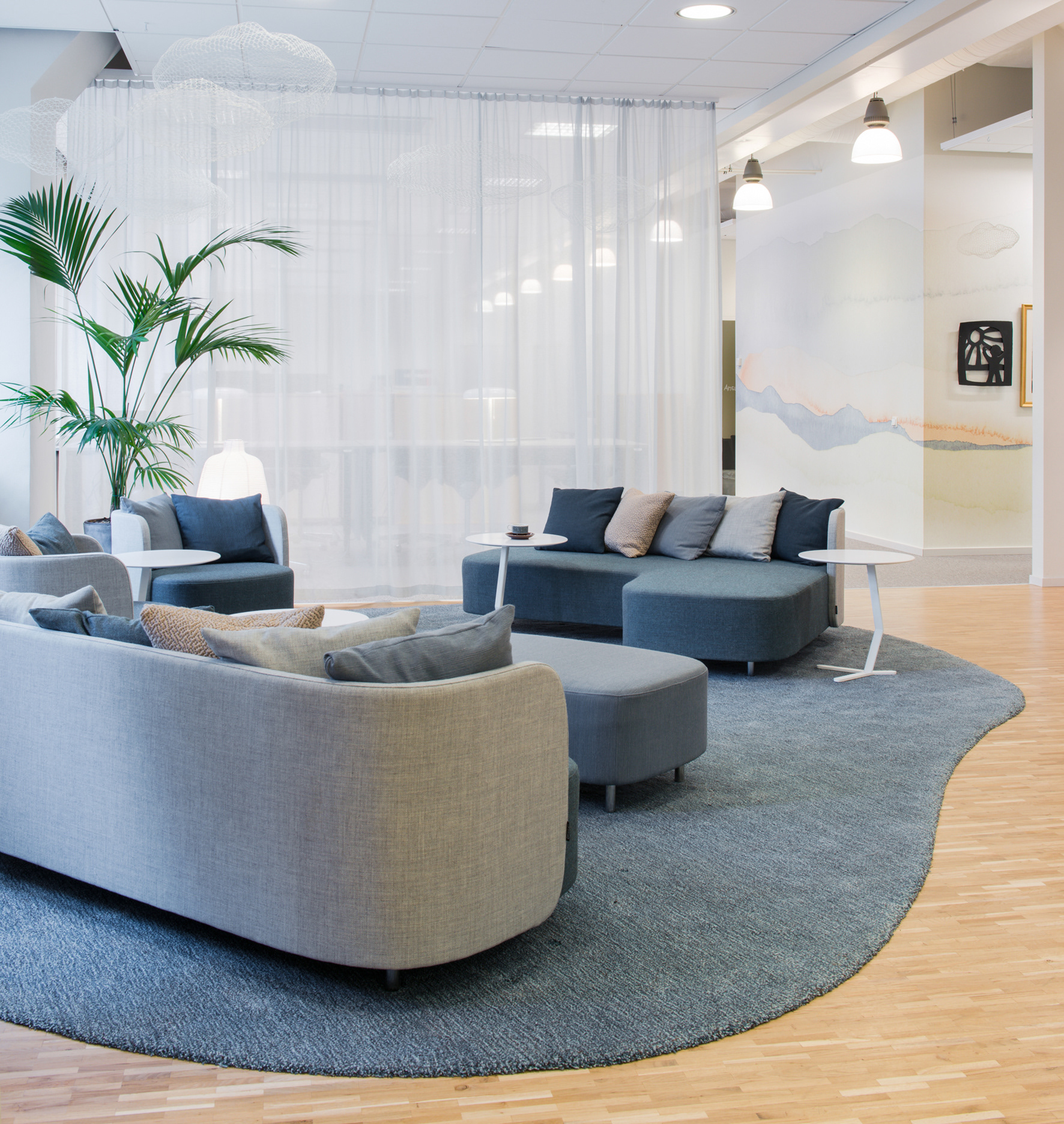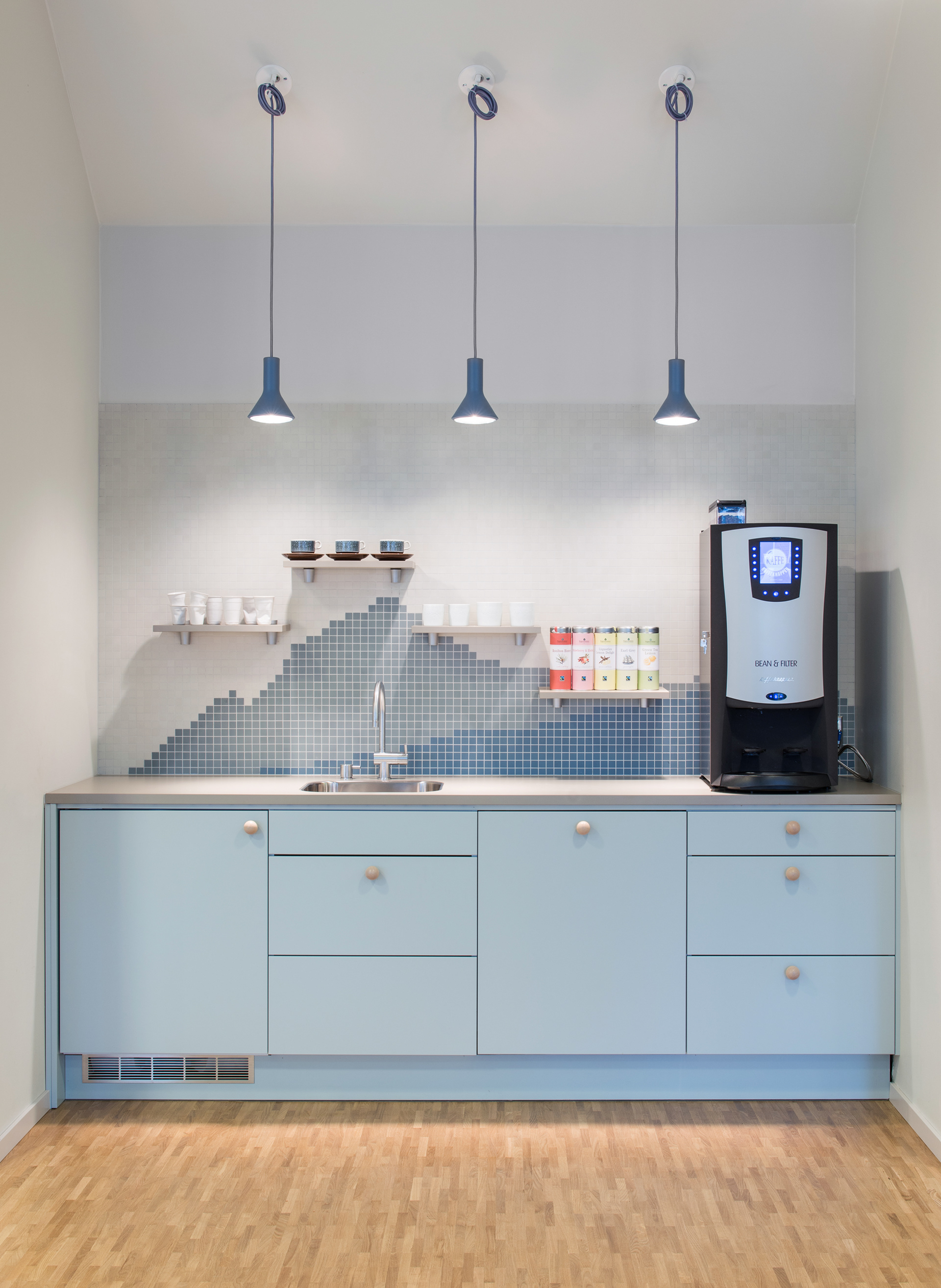 Coffee station with mosaique pattern in blue shades.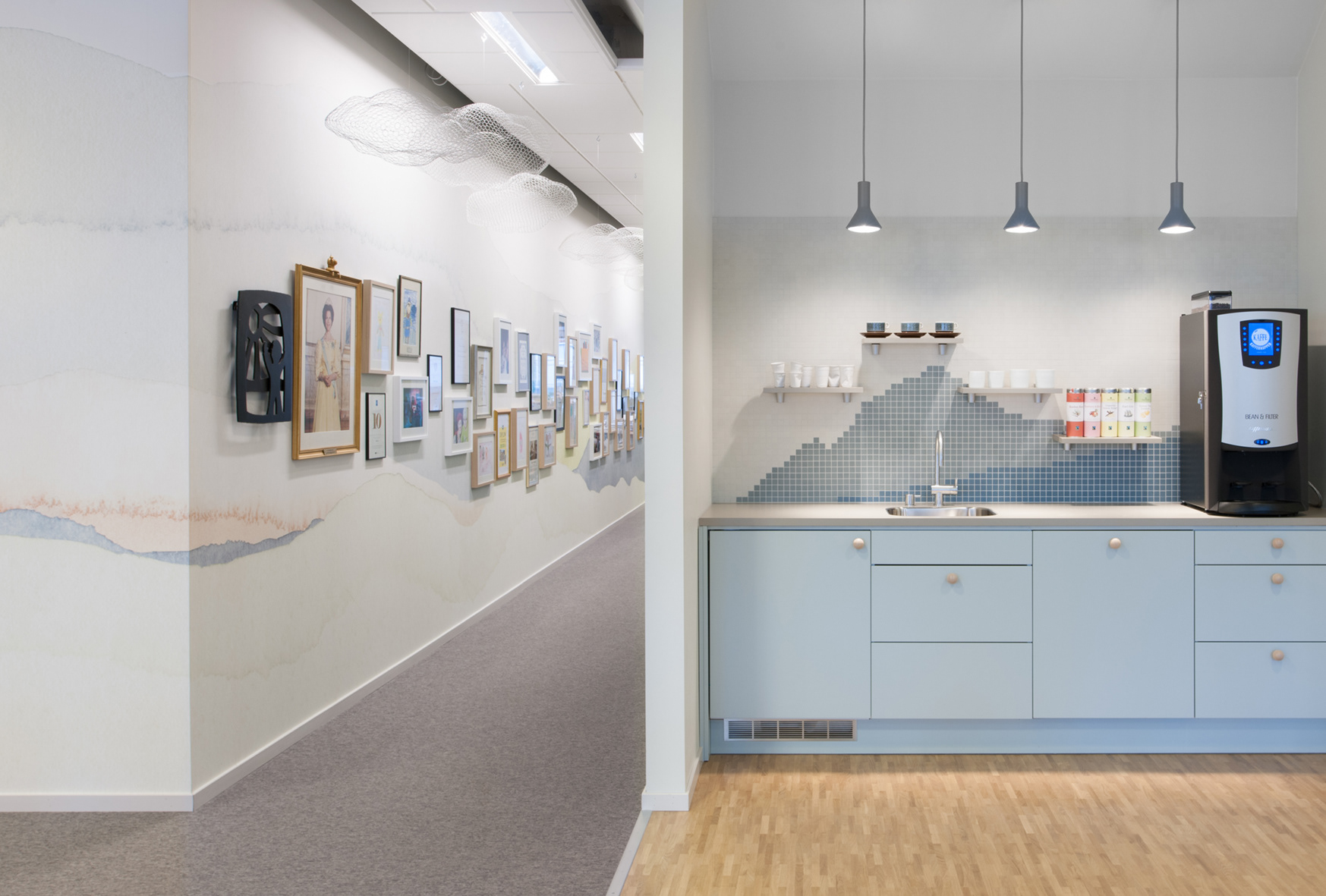 A corner side of the 18 meter aquarelle wallpaper.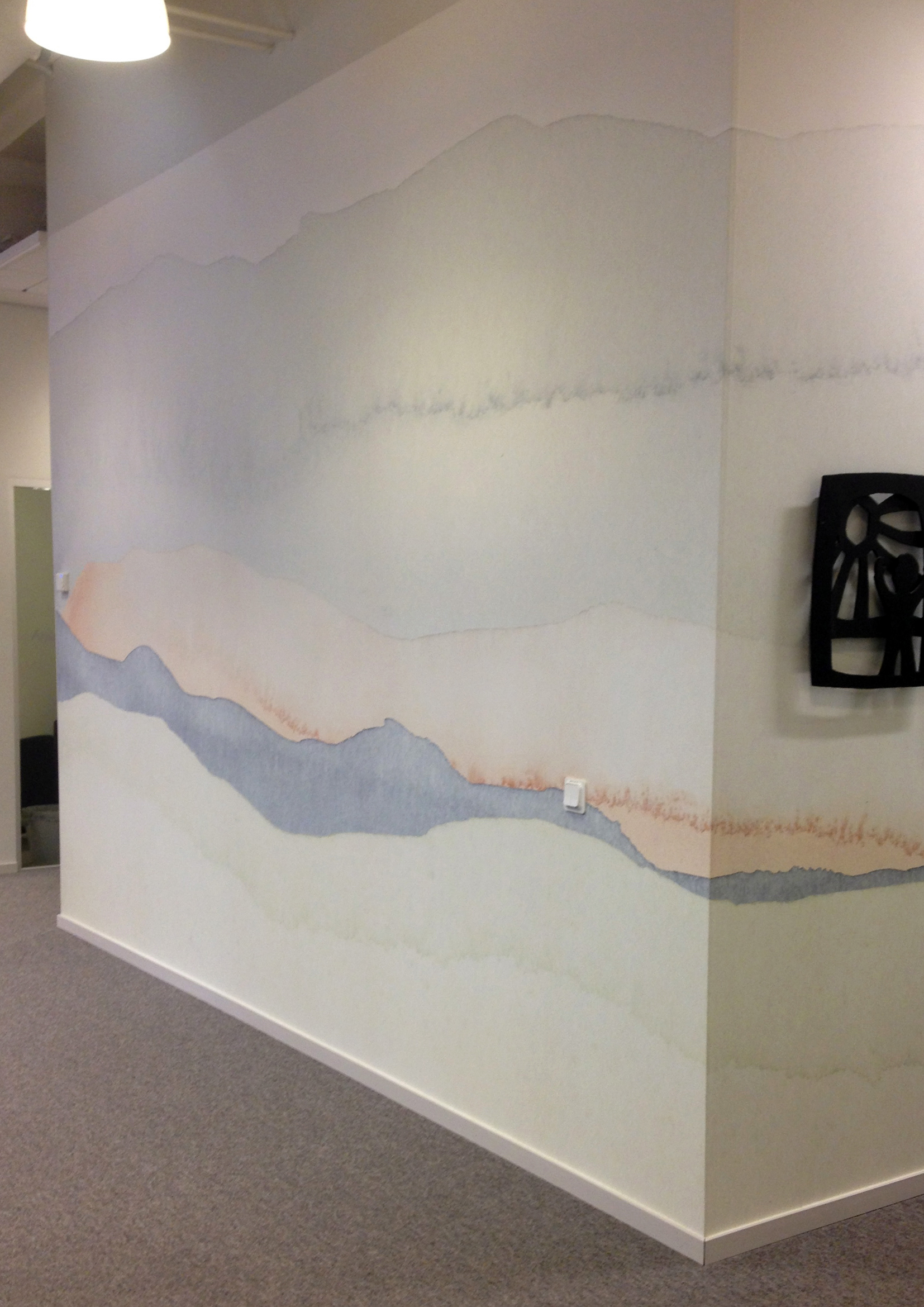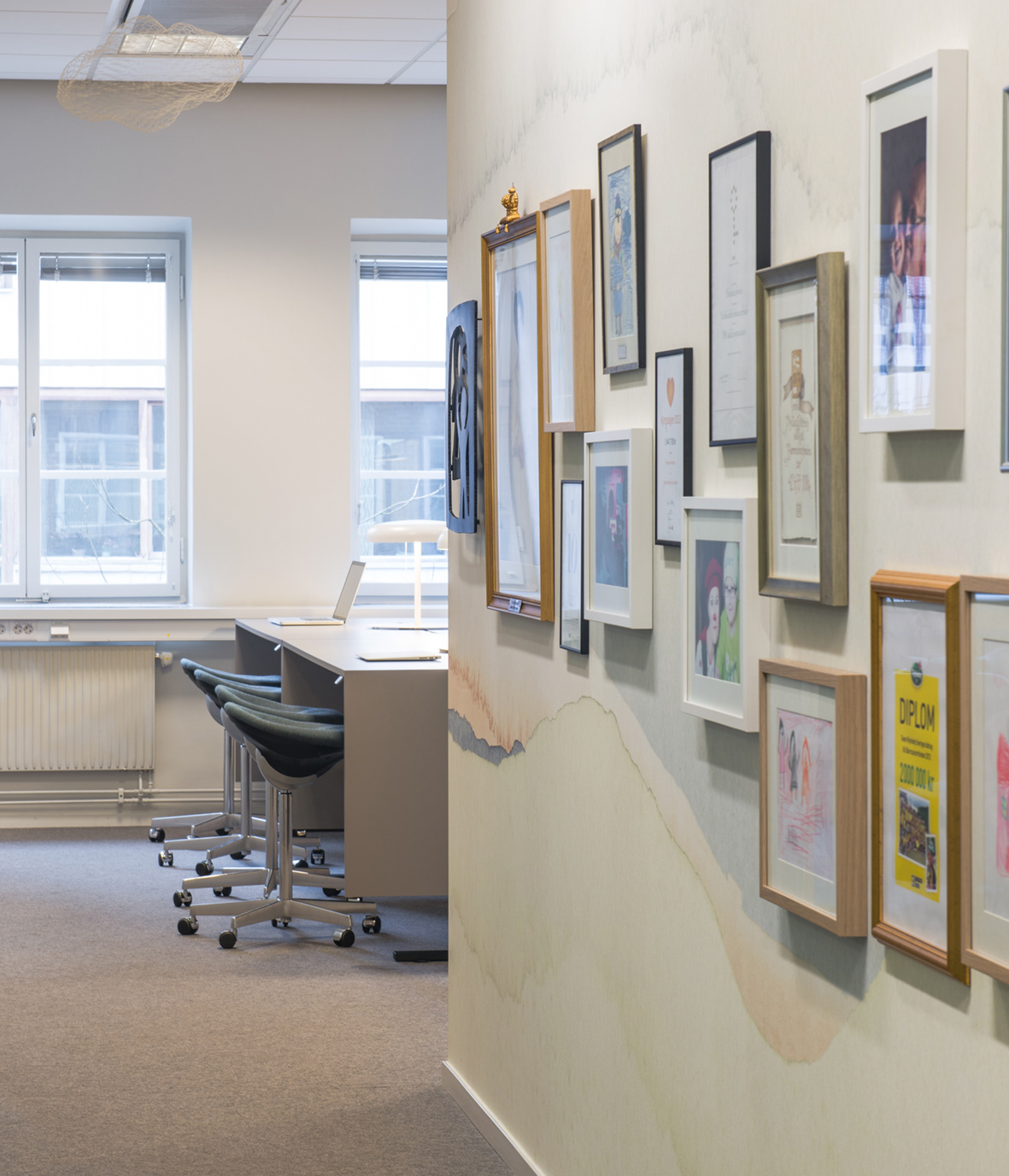 Art wall with kids drawings, photos etc.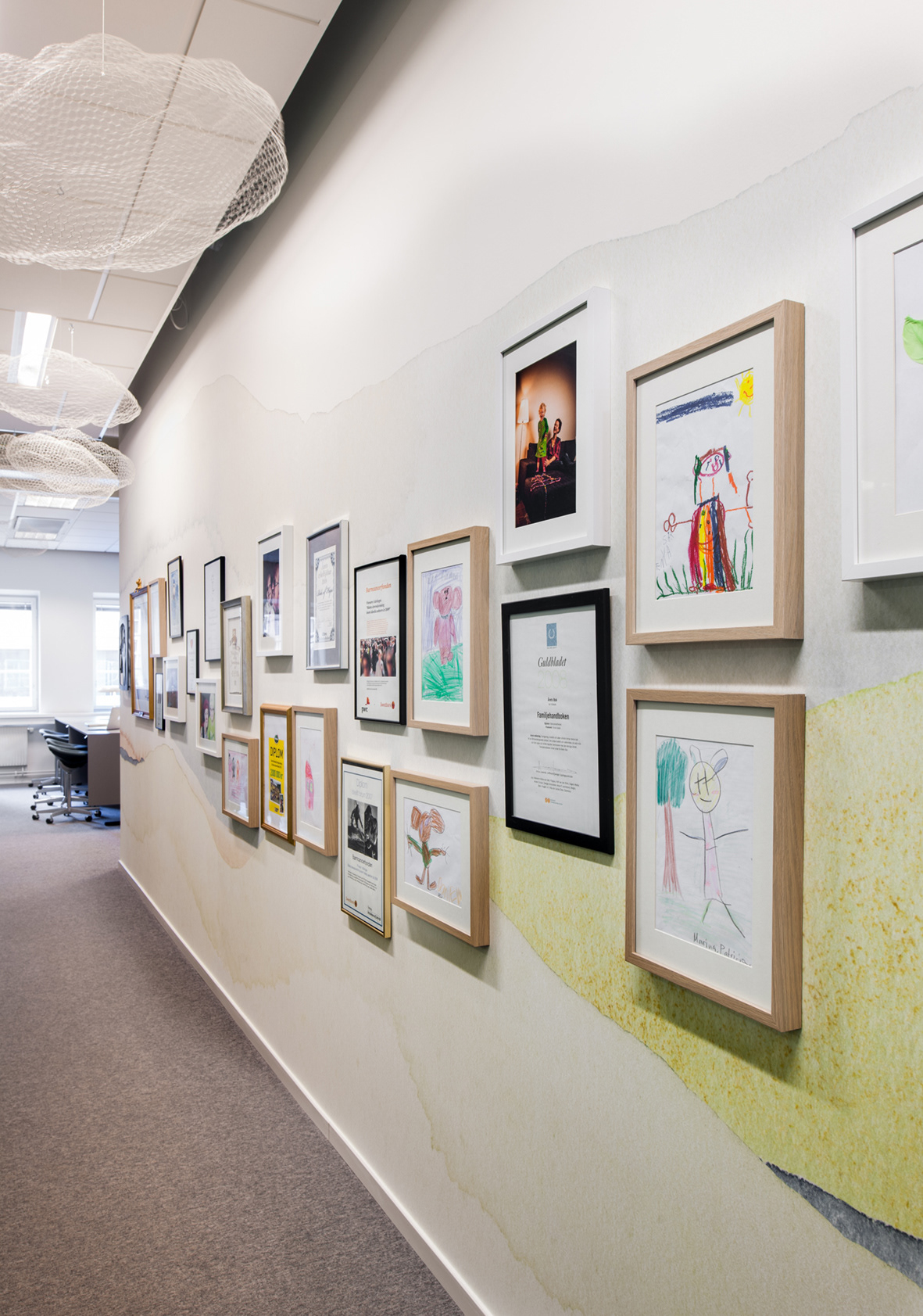 The 18 m custom-printed aquarelle wallpaper. Created for this project.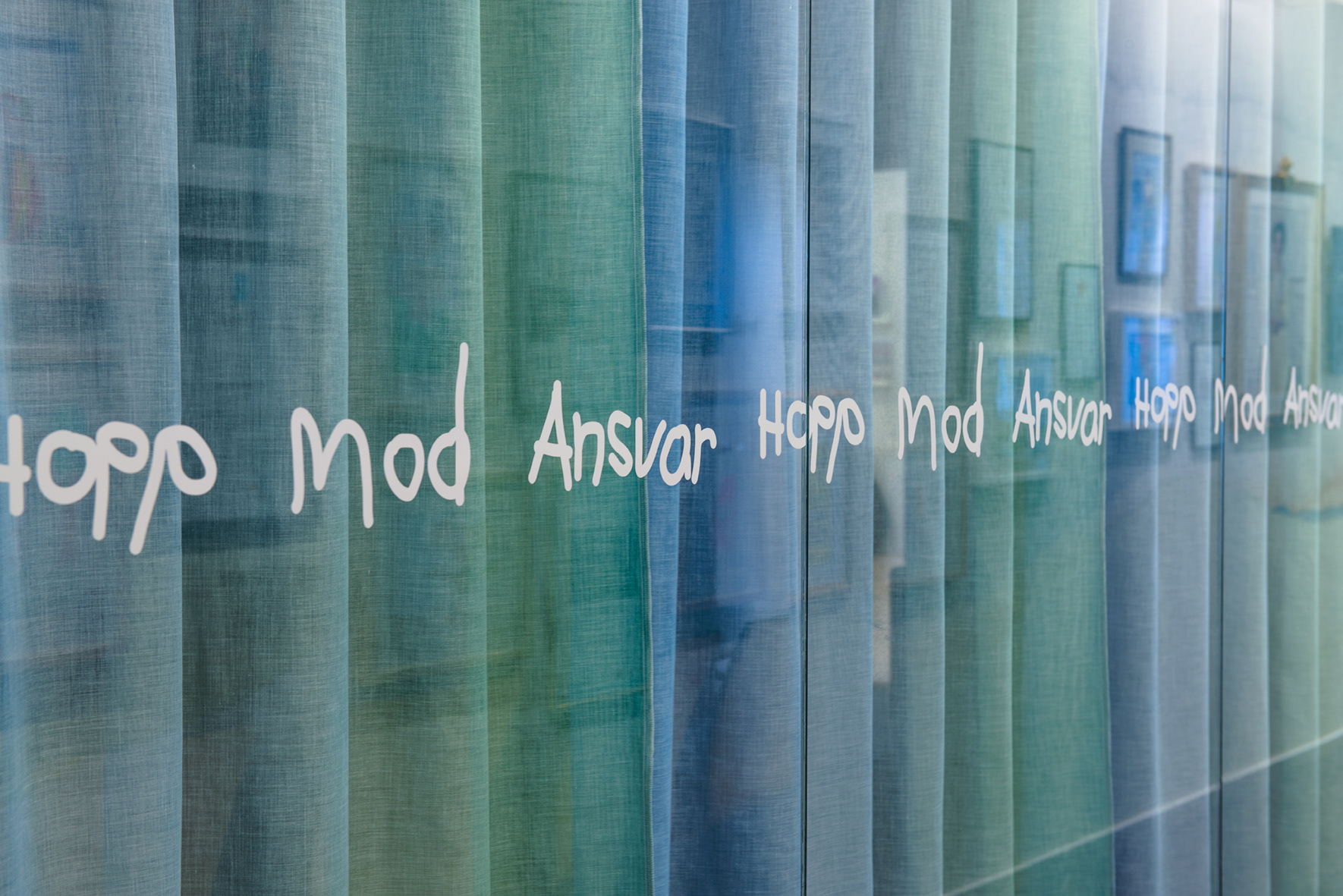 Kitchen area in soft green hues.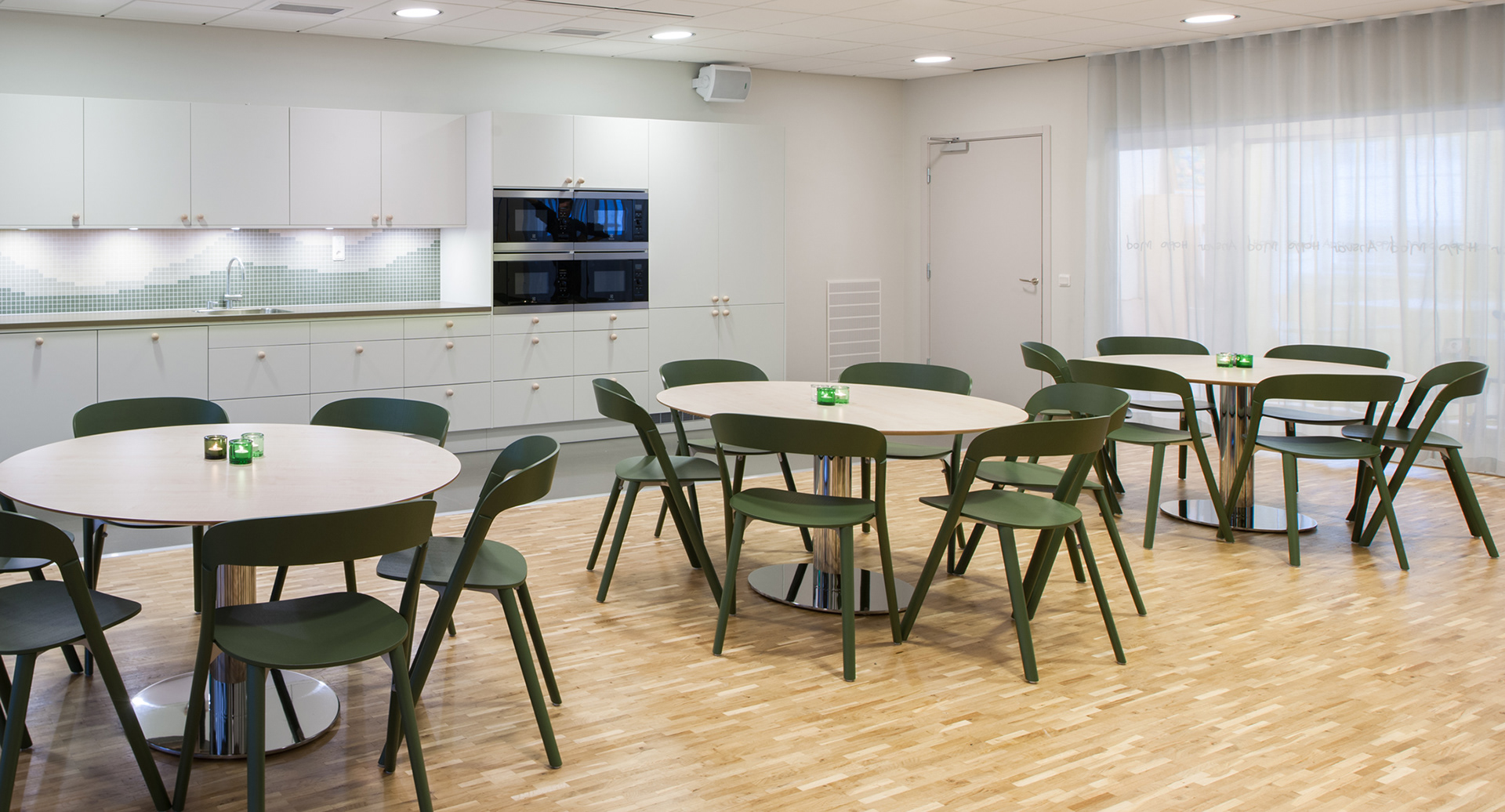 The long patchwork sofa in green and gray hues.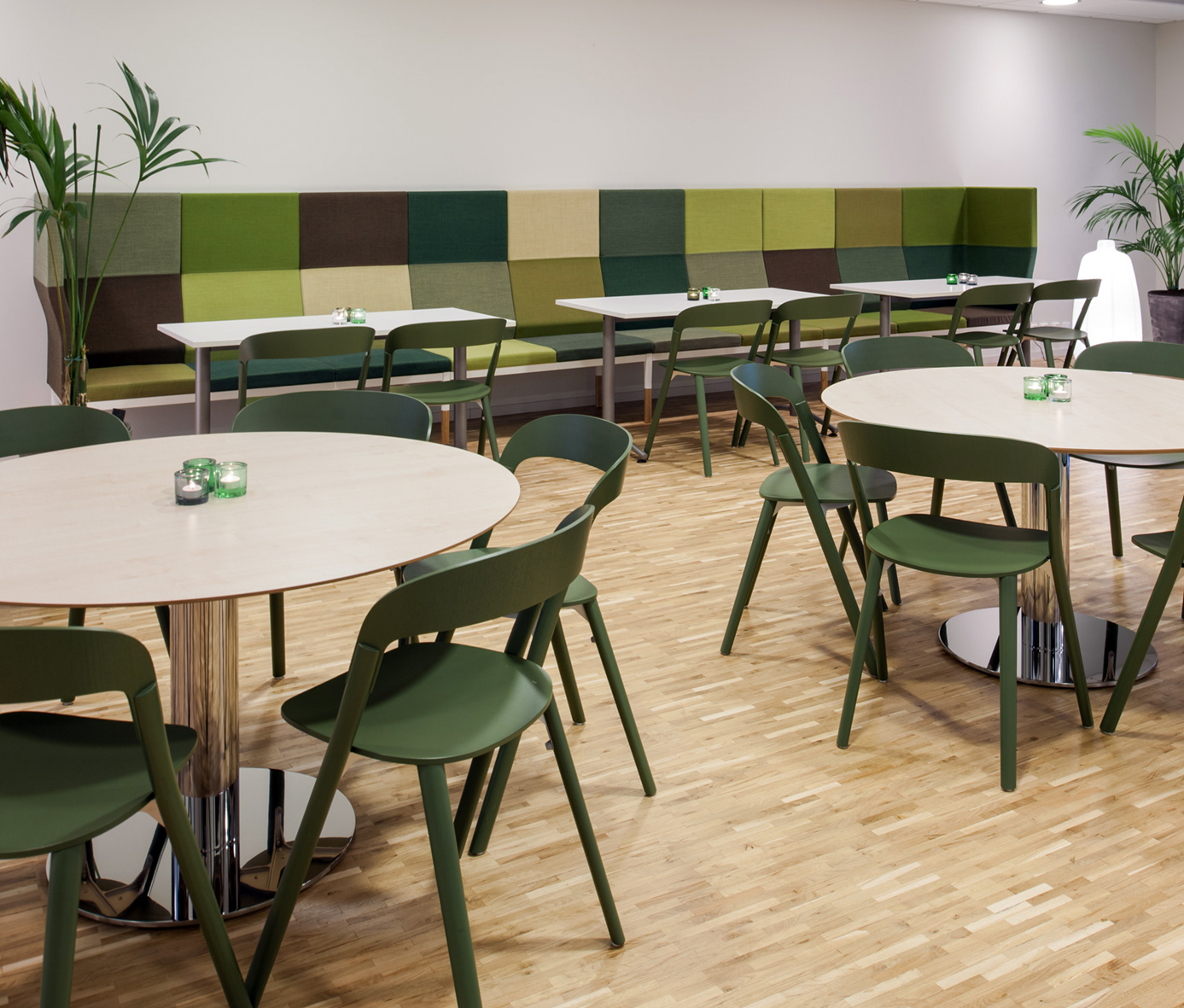 A bright energizing meeting area.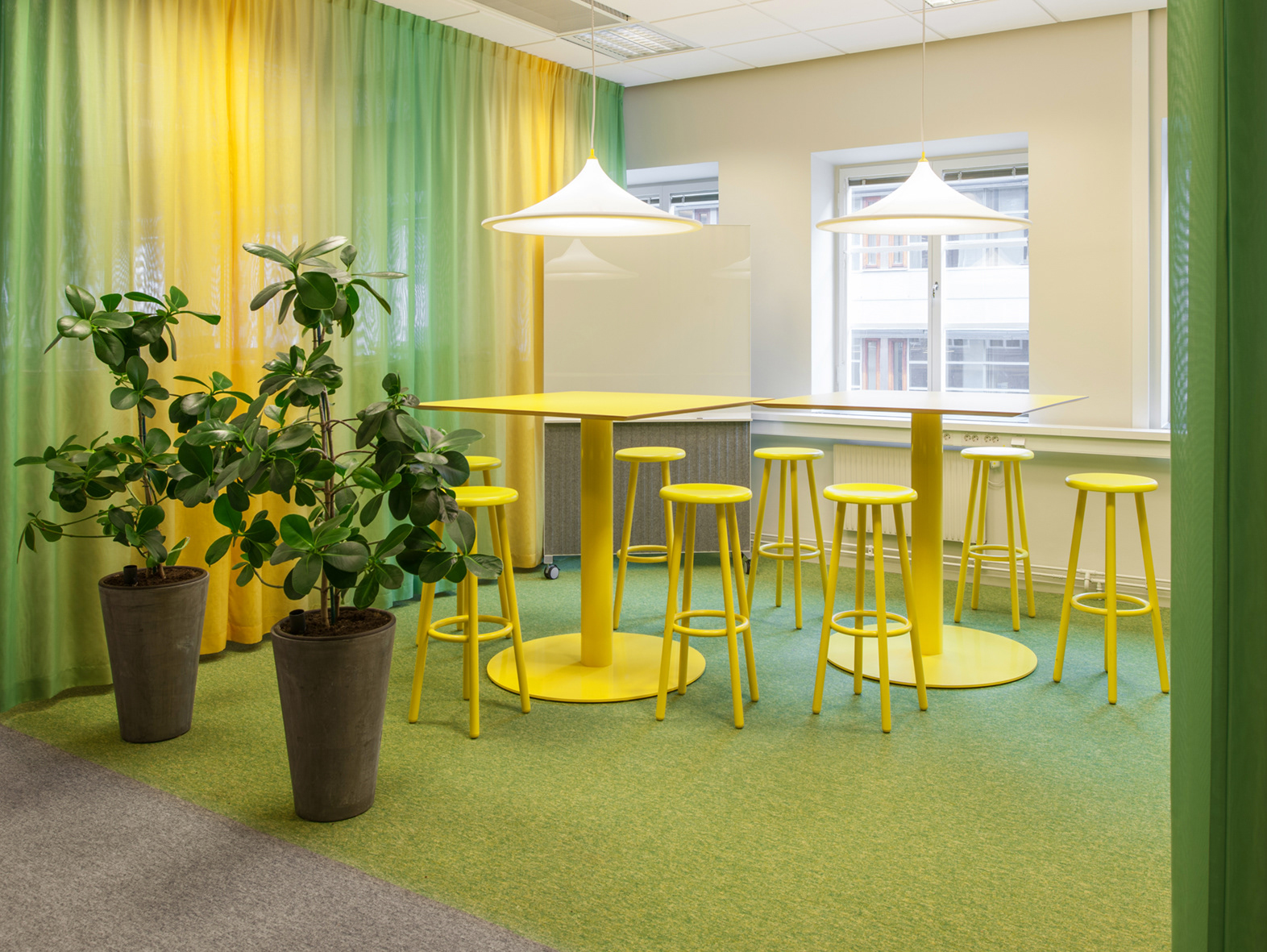 Meeting rooms of various sizes and bright colour schemes.